Click images
for larger view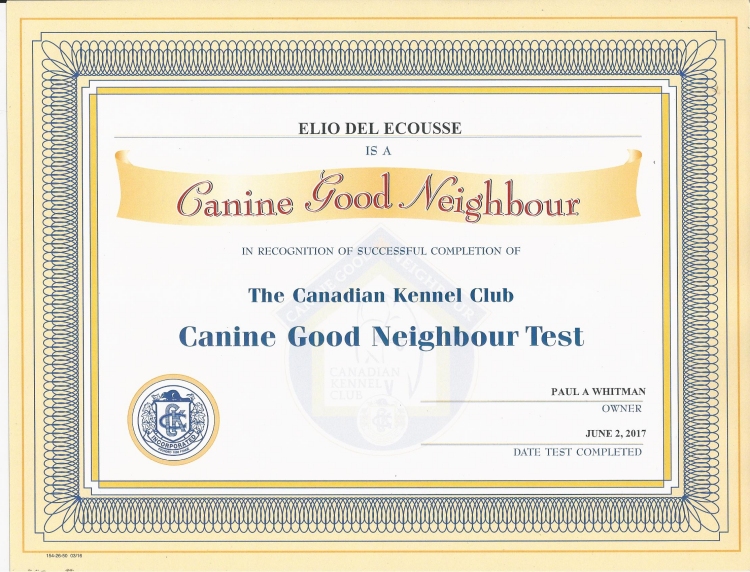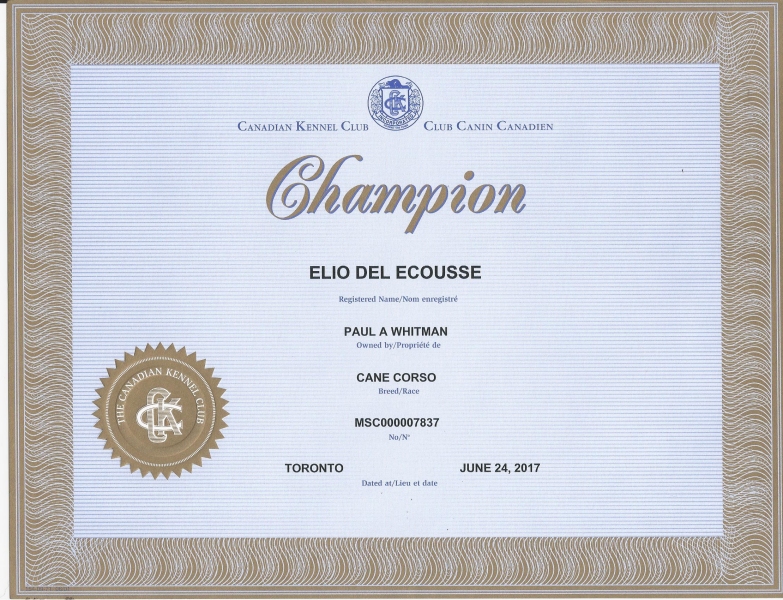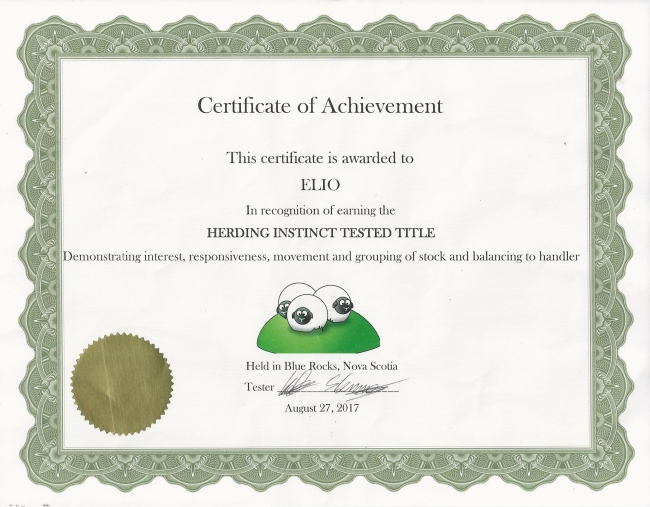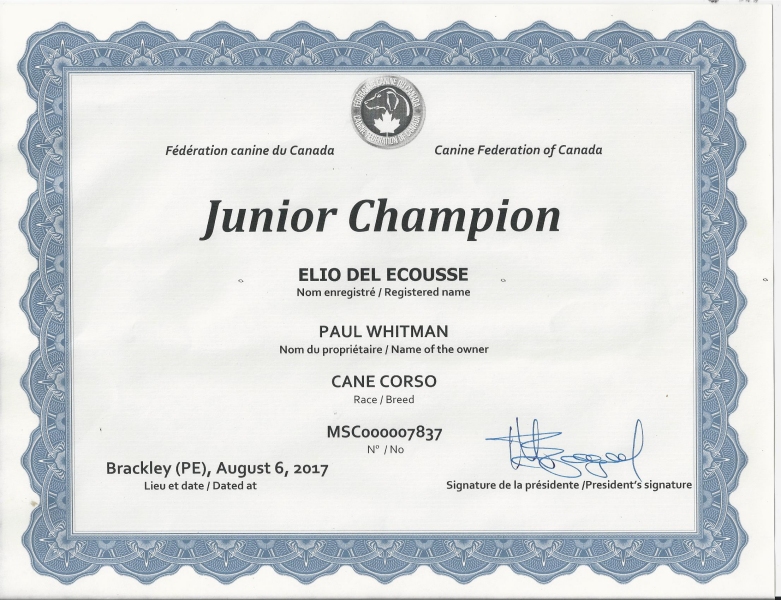 Color: Black Brindle
AKC - CLRC Registered
CKC - Misc number | AKC DNA
Penn Hip Certified - 90 percentile
OFA Elbows Good | OFA Heart Good

CKC GR CH, CKC CH, CFC JR CH Elio Del Ecousse CGN HIT

Born June 1st 2016
PEDIGREE

Elio is a very outgoing boy, loves everyone he meets. He's a big boy with lots of drive and lots of confidence in everything he does. We are looking forward to showing him this year!
--------------------------------------------------------------------------
February 23 to February 25, 2018

Day

Position

Judge

Points

Group 4th

Brian Reid

19

Best Of Breed

Brian Reid

Best Of Breed
Wendy Schira
---------------

November 17 to November 19, 2017

Day

Position

Judge

Best Of Opposite Sex

Lucie Paradis

Best Of Opposite Sex

Cheryl Paterson
---------------

October 07 to October 08, 2017

Day

Position

Judge

Best Of Opposite Sex

Johan Becerra-Hernandez

Best Of Breed

Donna Conod

September 09 to September 10, 2017

Day

Position

Judge

Sunday

Best Of Opposite Sex

Bruce Owen

Best Of Opposite Sex

Jacqueline Rusby

Saturday

Best Of Breed

Joan Beech

Best Of Opposite Sex 

Joyce Love

HALIFAX KENNEL CLUB
September 01 to September 04, 2017

Day

Position
Judge
Sunday
Best Of Opposite Sex
Thora Brown
Best Of Opposite Sex
Catherine Barlow
Saturday
Best Of Breed
Gail Forsythe (Dr)
Best Of Opposite Sex
Lee Steeves
---------------

June 24 to June 25, 2017

Day

Position

Judge

Best Of Breed

Jocelyne Gagne

Best Of Opposite Sex

Honey Glendinning

Best Of Winners

Robert Smith (Dr)

Best Of Breed

Robert Smith (Dr)

12-18 Month Dog Class

Polly Smith

Winners Dog

Polly Smith

12-18 Month Dog Class

Robert Smith (Dr)

Best Of Winners

Polly Smith

Best Of Breed

Polly Smith

Winners Dog

Robert Smith (Dr)
---------------

June 03 to June 04, 2017

Day

Position

Judge

Winners Dog

Richard Lopaschuk

12-18 Month Dog Class

Valerie Gervais

Best Of Winners

Richard Lopaschuk

12-18 Month Dog Class

Richard Lopaschuk

Best Of Breed

Richard Lopaschuk

Winners Dog

Valerie Gervais

Best Of Winners

Valerie Gervais

Best Of Opposite Sex

Valerie Gervais

Best Of Opposite Sex

Patricia Lanctot

12-18 Month Dog Class

Michael Lanctot

Winners Dog

Michael Lanctot

12-18 Month Dog Clas

Patricia Lanctot

Best Of Opposite Sex

Michael Lanctot

Winners Dog

Patricia Lanctot
---------------

DARTMOUTH KENNEL CLUB

May 13 to May 14, 2017

Day

Position

Judge

Best Of Opposite Sex

Michael Woods (Dr)

Winners Dog

Martin Doherty

Best Of Opposite Sex

Martin Doherty

Senior Puppy Dog Class

Michael Woods (Dr)

Senior Puppy Dog Class

Martin Doherty

Winners Dog

Michael Woods (Dr)
---------------

May 06 to May 07, 2017

Day

Position

Judge

Senior Puppy Dog Class

James Osborne

Best Of Winners

James Osborne

Senior Puppy Dog Class

Anik Primeau

Best Of Breed

James Osborne

Reserve Winners Dog

Anik Primeau

Winners Dog

James Osborne

Best Puppy In Breed

James Osborne

Senior Puppy Dog Class

Mike Jackman

Senior Puppy Dog Class

Glen Stark

Winners Dog

Mike Jackman

Best Of Opposite Sex

Mike Jackman

Reserve Winners Dog

Glen Stark
---------------